When someone mentions sex toys, most of us imagine dildos and vibrators that resemble actual human skin. However, these color schemes aren't the only ones available on the modern market. We've come a long way in terms of technologies in the adult toy industry. Besides making unique designs, modern tech allows us to shape any material.
Alongside silicone and stainless steel, we enjoy glass toys as well. In fact, some of the best gadgets come from this transparent material. But it's not just about their cool looks, you see. Glass toys, dildos included, are both safe to use and easy to clean, making them clear winners when it comes to sex toy materials. So, let's talk about them a bit, shall we?
Glass Dildos: How Are They Made?
Making tools with glass is anything but new. Even ancient civilizations like the Egyptians and the Mesopotamians would use it to produce various equipment, so it's no wonder that we're able to shape unique designs with this material in the 21st century. But how are glass sex toys made? What's the process like, you might ask. Well, check this out.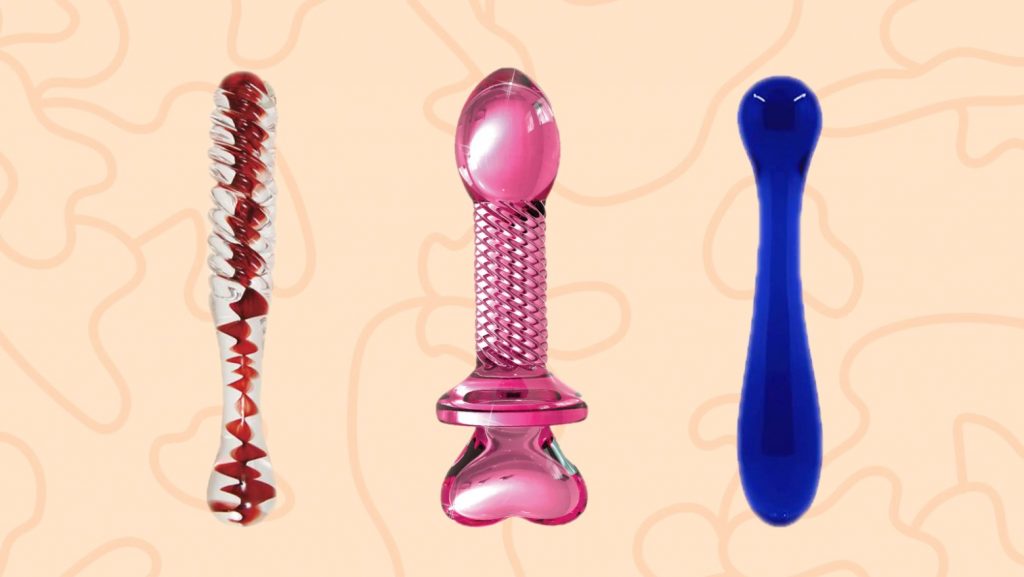 The first part includes sand, as glass comes from it. Still, we're not going to bother you with this, as it's too nerdy. We'll focus on crafting the final product. When it comes to dildos, most glass ones come from borosilicate glass. It's capable of enduring high temperatures, allowing us to shape it into a faux penis.
The first step we care about takes place inside a furnace. Glassmakers insert a glass rod inside and begin to shape it under high temperatures, adding color and detail. Once they get the design they need, the glass penis goes outside to cool off. While cooling, manufacturers begin the annealing process, which adds durability to the final product.
Why Men and Women Love Them
The obvious reason why people love glass dildos is how they look. Yep! Their appearance is so unique that it outshines any veiny silicone dong or a surgically cold stainless-steel schlong. They are transparent, adding to the overall coolness of their looks. But it's not just about how something looks. It's also about how it functions.
When it comes to functionality, glass dildos are just as good, if not better, than any of their competitors. The material works perfectly with any type of lubrication, be it natural, silicone, or water-based. And with lots of lube, your glass penis will slide in and out of you or your partner like a fast train without causing any harm.
But that's not all. Glass allows for temperature play, which is another pro to using a glass dildo to spice up your sex life. Namely, you can cool or heat your glass dong, adding to the overall experience. To cool it off, you can place it inside the fridge or in a bucket of ice. For heating, just place it in the sink under warm water and voilà.
Benefits of Using a Glass Dildo
Aside from glass dildos being safe to use with any type of lubricant and being temperature-play proof, they offer other pros as well. Namely, a major glass dildo benefit is that these gadgets are body-safe. What this means is that they are hypoallergenic. And by hypoallergenic, we mean they won't cause a nasty reaction from your body. Unfortunately, you can't say the same about many other materials on the market.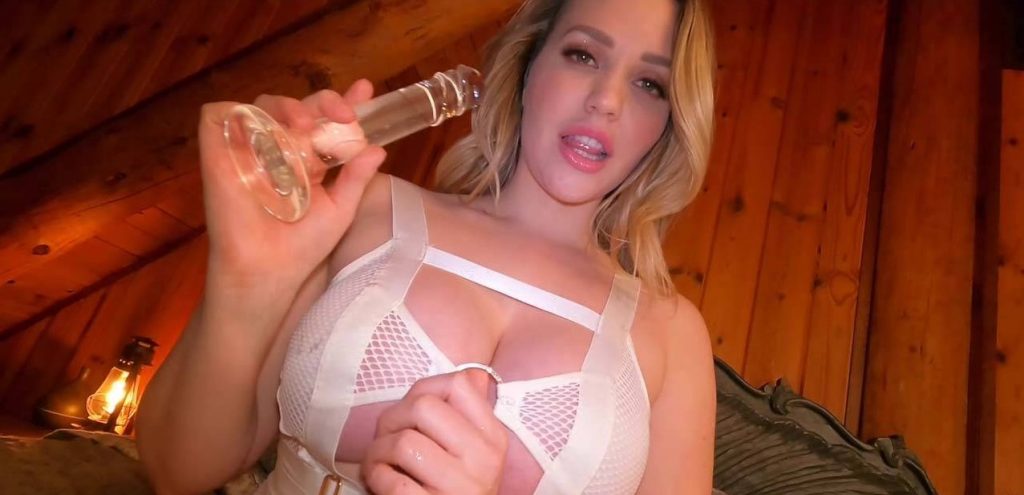 Among the previously mentioned pros of using glass dildos is hygiene. You might not think about this factor at first when someone mentions sex toys, but it's a major one if you're going to choose a safe toy. Since you play with your genitals, the toys need to be clean. However, not all materials are easy to keep that way. Glass is, nevertheless, perfect as it's nonporous. This means that there's no room for bacteria to hide as you wash it with soap and water.
A Dildo's Function
Like any dildo, a glass one is all about penetration. You can use it on yourself or your partner, as well as insert it through the V-hole or for anal play. Either way, it will do wonders for your sex life or masturbation practice. But how do dildos work, really? Are they simply meant for plowing their way, or is there more to them? Well, there certainly is. They can do all sorts of damage if in the right hands, and here's how to make yours as such.
If you're looking to use your glass dildo with a male partner, you should first explain how it can benefit them. Regardless of their sexual orientation, having a glass dong inside their anus can do wonders for them. This is what we know as prostate massage. It considers inserting a dildo through their anus and stimulating their P-spot, which is the male equivalent of the famous G-spot.
When it comes to pleasing women with glass dildos, there's nothing better than doubling their pleasure. As your penis slides in one hole, insert your glass toy into the other and DP her until she begs for more. It's that simple. Threesomes are great on screen, but in reality, they don't come that often. Still, replicating the third partner with a glass dildo is all you need.
Orgasms With the Help of Glass Dildo
Lastly, we need to demystify something. More and more people claim how orgasms while using glass toys are better than with silicone dildos or some other faux dongs. We are glad you ask this because, for once, the rumors are true. Yep! Using a glass sex toy increases sexual tension and makes for a perfect orgasm.
But how so, you might wonder. Well, it all comes down to the temperature play that we've mentioned. Cooling or heating your glass dildo feels so good that every male or female masturbation session with it will end in a literal volcanic eruption. Temperature play increases sensations as it brings your nervous system one step closer to heaven.
The only thing you need to worry about is maintaining hygiene. Hence, to keep your toy cleaner, wash it both pre and after use. Additionally, we suggest that you store it in its original packaging and away from minors. A dark and far-away shelf will do just fine. If you do so, nothing will stand between you and the otherworldly pleasure of glass-dildo orgasms.